SUNDAY LUNCH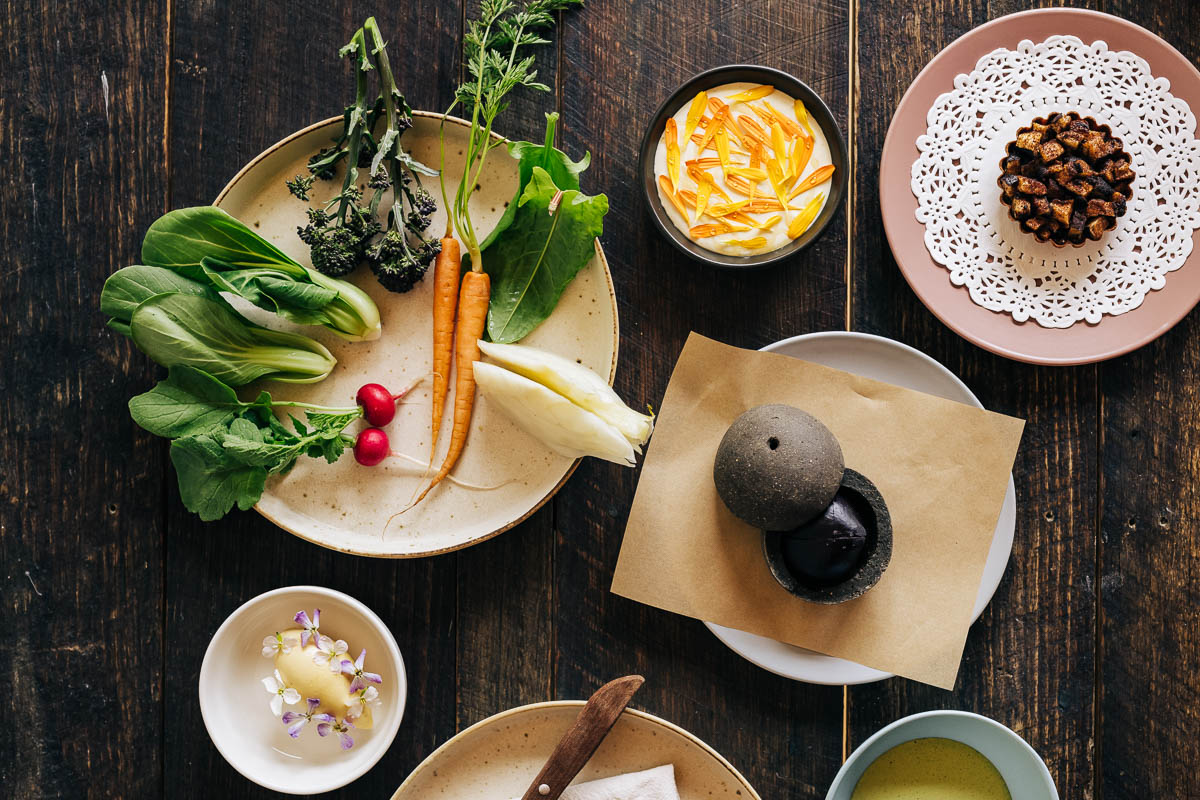 Duration: 2 Hours (approx.)
Location: Cygnet, Tasmania
Product code: PQG9QD
Our farm to plate philosophy is simple and sustainable. Our menus are curated around fresh seasonal food and prepared simply to let the produce shine. Our menu is fully seasonal, with dishes centered around what is growing at our Gardners Bay Farm. When you visit our restaurant, you can be assured the vegetables on your plate have been freshly picked at our Gardners Bay Farm or carefully preserved by our chefs from the abundant produce of seasons past.
Our farmers grow and nurture the food. The produce is washed and loaded into a truck. It is delivered to the Port Cygnet Cannery and turned into delicious food by our intuitive and creative chefs. We serve it directly to you. What you don't eat is returned to the farm, turned into beautiful compost and then the cycle begins all over again.
Port Cygnet Cannery strives to demonstrate how positive small scale, local farming can be. This includes nose to tail butchery and charcuterie from the animals as well as fermentation, pickling and preserving of produce. We make everything in house, even down to our own bread and butter.
We offer a farm lunch set menu or a casual offering on Saturdays and Sundays.
FARM LUNCH SET MENU
Saturday + Sunday
Allow 2 hours
Set price: $95 per adult, $45 per child
CASUAL MENU
Saturday + Sunday
Prices vary
Sample menu (changes weekly, can be adjusted to cater for dietary requirements)
Pickled and Fresh Vegetables, Cashew Cream
Gardners Bay Beef Skewers, Feijoa Hot Sauce
Carrot Kimchi, Barley Cracker, Sesame Mayo
Rick's Sourdough, Burnt Rosemary Butter
Whipped Goats Curd, Fermented Artichoke, Chervil
Coppa Di Testa , Quince Mustard, Farm Leaves
Cotechino Sausage, Burnt Parsnip Cream, Freekah, Pickled Mustard Seeds
Gardners Bay Pork Chop, Pepperberry Sauce
Condensed Milk Ice Cream, Brown Butter Sable, Espresso Syrup
Thyme Macaroon, Verbena Cream
Apple Caramel