Red Skies at Night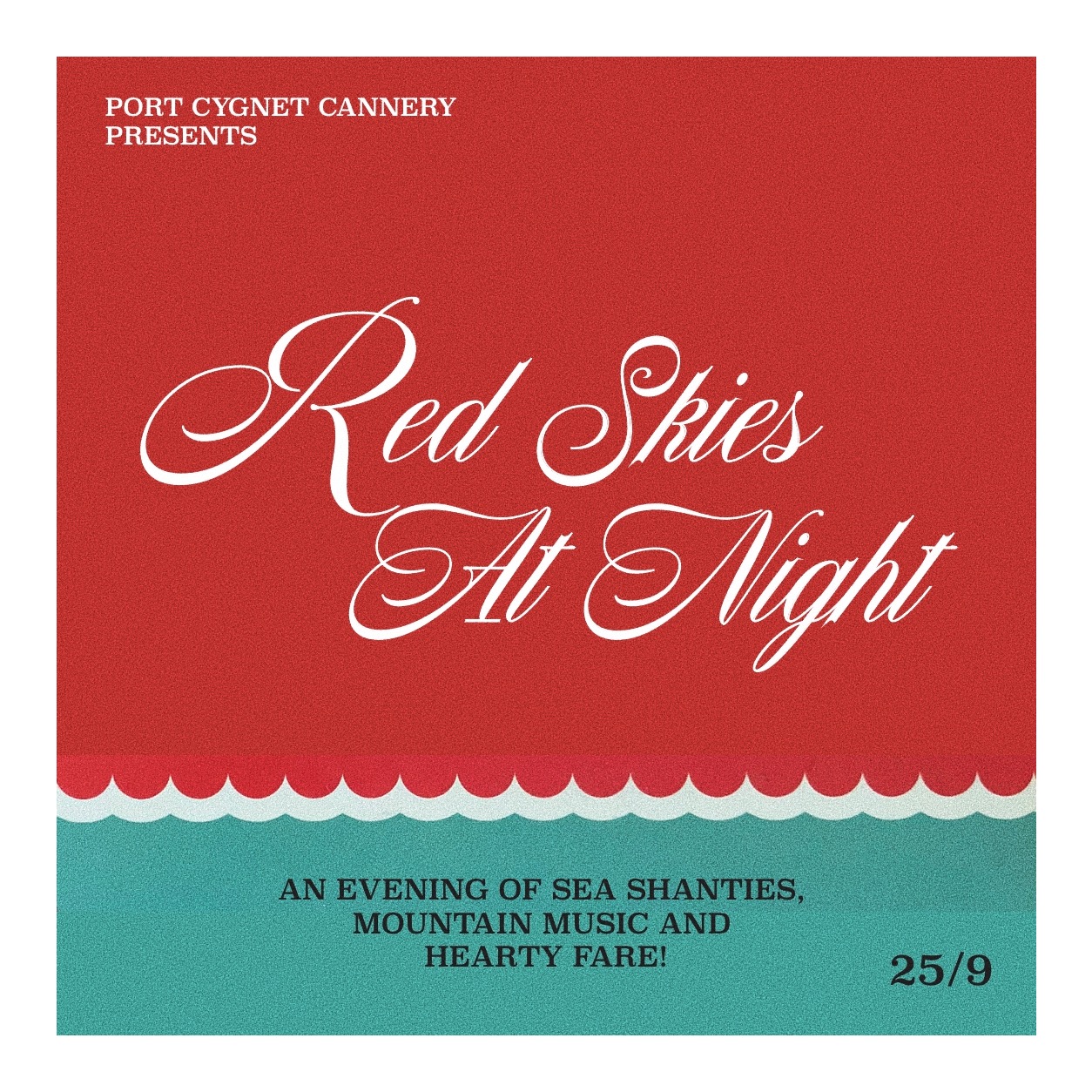 Продолжительность: 3 час. (прибл.)
Место встречи: Cygnet, Tasmania
Код предложения: PF0TL3
Holy Mackerel!
Have we got a night for you!? Sling your hook and sail on down to the Port Cygnet Cannery, for a night of sea shanties and mountain music.
We'll fill your belly with hearty fare. There will be nautical-inspired cocktails to enjoy!
Push the boat out and three sheets to the wind!

Bookings are essential.
Friday 25th September
6 PM
$50 Adults
$20 Children under 12 years
Free admission for children under 5 years.
Red skies at night menu
Snacks//
Olives
Spiced almonds
Pickles
Mains//
Fisherman's soup
Smoked flathead, mussels, octopus, tomato, sour cream, fennel
Vegetarian option
Mushroom soup
Creamy oyster mushroom soup, hazelnuts, tarragon
Sourdough bread
Dessert//
Spiced rum and raisin ice cream, cinnamon caramel
Children under 12 years menu//
Margherita pizza
Strawberry sorbet